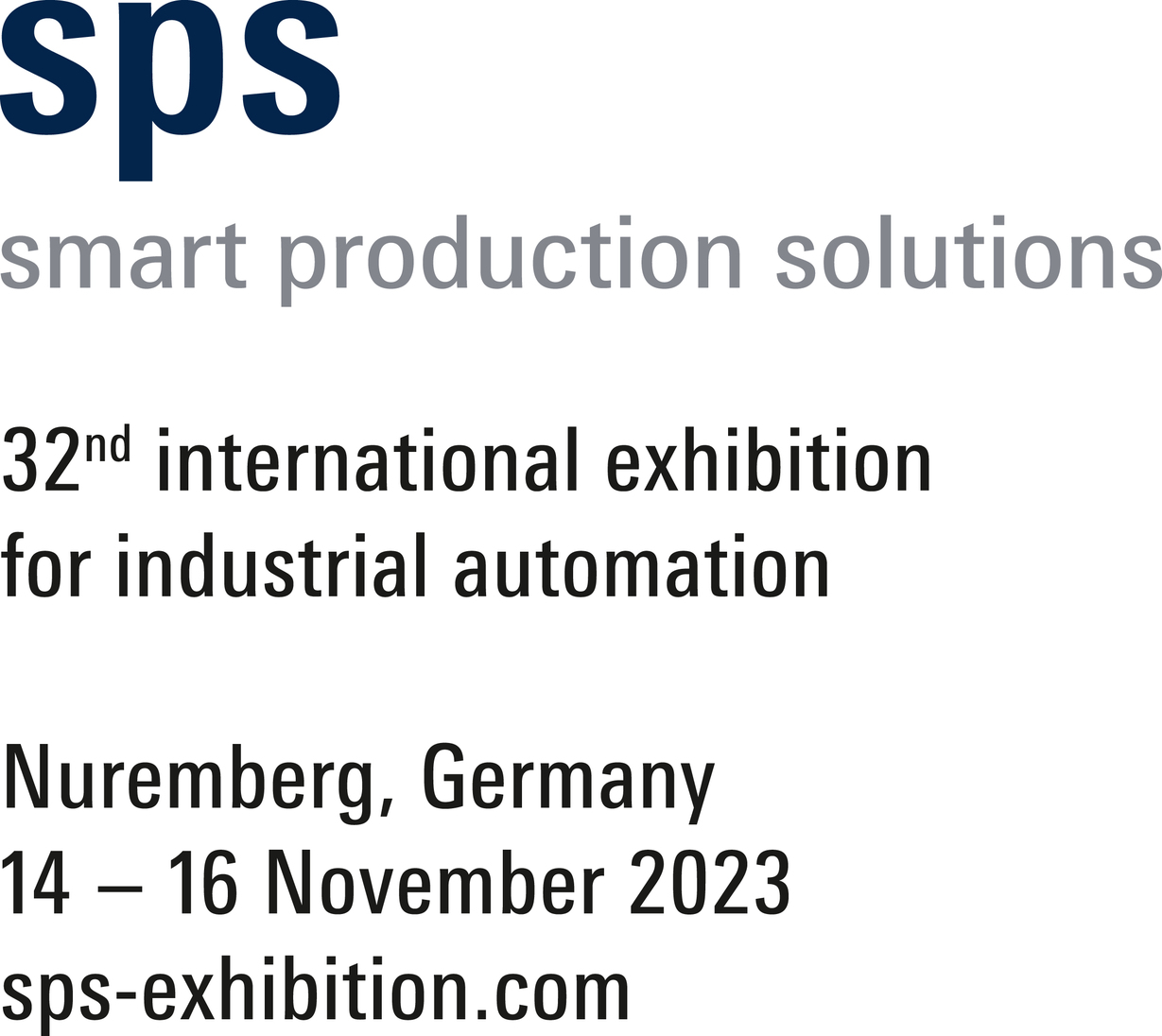 Visitors to the SPS 2023 in November, which is the highlight of the automation industry calendar, will once again enjoy the opportunity to expand their network, connect with potential partners, explore joint business opportunities, and learn about the latest topics in automation. In addition to the classic, highly sought-after automation themes of control technology, drive technology and sensor technology, software & IT is becoming an increasingly important subject in manufacturing. Some exhibitors will, among other things, discuss which automation functions will, in the future, most likely be provided directly on the machine, using edge computing, or even in the cloud. This development has been expedited by Siemens AG, for example, which introduced a purely cloud-based software variant of a programmable logic controller in the spring. In connection with this, attention is increasingly turning to the use of artificial intelligence and IT security in the automation world, which will be reflected in the range of products and services at the event.
Strong representation from international visitors in 2022
Visitors will, among other things, benefit from the wide range of products and services offered by the German and international automation providers and gain a unique insight into leading technologies in the industry. According to the figures for last year's event, a total of 12,652 of the 43,813 visitors came from abroad.
Extensive program of supporting events
Those attending the SPS can look forward to an extensive and compelling array of quality presentations on current topics from the automation industry at the forums in halls 3, 6 and 8. The Technology Stage program in Hall 3, hosted by the two industry associations VDMA and ZVEI, will also be broadcast live in German and English at the complementary online event, "SPS on air". This year's panel discussions, product presentations, and keynote sessions will focus on:
Digital transformation/Industry 4.0
Industrial communication
Safety & security
Data-driven and intelligent concepts for control and visualization
Sensor innovations
Drives
Sustainability through automation

In Hall 6, the long-established "Automation meets IT" joint stand presented by around 24 exhibitors will offer visitors comprehensive insights into specific issues and give them an opportunity to receive individual advice from suppliers.
The joint stand will focus on the following topics:
•       IT Management for manufacturing
•       Cloud and edge-based solutions and services
•       Security measures for manufacturing
•       IoT and AI-based solutions
•       Open source
Visitors to the BMWK (Federal Ministry for Economic Affairs and Climate Action) stand in Hall 8 can also find out about new and improved products, processes, and services from innovative start-ups from Germany. This is funded by the German Federal Ministry of Economics and Climate Protection. An additional area for start-ups is also planned in Hall 8.
Digital supplement "SPS on air"
From September, interested parties will have the opportunity to connect with one another, arrange online or on-site appointments, and gain an overview of everything going on at this year's event by visiting "SPS on air". On 8 November 2023, one week before the on-site fair, the digital Pre-Heat Event will take place, where exhibitors will give a taste of what visitors can expect to see at their booths in Nuremberg.
After the event itself, the digital content will be available on the platform until the end of the year and will thus be accessible at any time.
Communication formats throughout the year
Throughout the year, not only in November, the SPS automation community has the opportunity to stay up to date via the Industry News section of the website for example. Here information is provided on the latest hot topics, innovations and new products of the exhibitors of the SPS. From 2024, the community will also be able to communicate and exchange ideas during webinars on highly topical automation issues.
In addition, professionals seeking their next interesting challenge can use the new job portal "Jobs in automation" for the industry to find their perfect position.
Information for visitors
Detailed and up-to-date information about the exhibition program, ticket sales, "SPS on air", the various formats throughout the year, and travel specials, together with tips on getting ready for the trade fair, can be found on the event website at sps-exhibition.com.
About Mesago Messe Frankfurt
Mesago, founded in 1982 and located in Stuttgart, specializes in exhibitions and conferences on various topics of technology. The company belongs to the Messe Frankfurt Group. Mesago operates internationally and is not tied to a specific venue. With around 150 members of staff Mesago organizes events for the benefit of more than 3,300 exhibitors and over 110,000 trade visitors, conference delegates and speakers from all over the world. Numerous trade associations, publishing houses, scientific institutes and universities work with Mesago closely as advisers, co-organizers and partners. (mesago.com)
Background information on Messe Frankfurt
The Messe Frankfurt Group is one of the world's leading trade fair, congress and event organisers with their own exhibition grounds. With a workforce of some 2,160 people at its headquarters in Frankfurt am Main and in 28 subsidiaries, it organises events around the world. Group sales in financial year 2022 were around €454 million. We serve our customers' business interests efficiently within the framework of our Fairs & Events, Locations and Services business fields. One of Messe Frankfurt's key strengths is its powerful and closely knit global sales network, which covers around 180 countries in all regions of the world. Our comprehensive range of services – both onsite and online – ensures that customers worldwide enjoy consistently high quality and flexibility when planning, organising and running their events. We are using our digital expertise to develop new business models. The wide range of services includes renting exhibition grounds, trade fair construction and marketing, personnel and food services.
Sustainability is a central pillar of our corporate strategy. Here, we strike a healthy balance between ecological and economic interests, social responsibility and diversity.
For more information, please visit our website at: www.messefrankfurt.com/sustainability
With its headquarters in Frankfurt am Main, the company is owned by the City of Frankfurt (60 percent) and the State of Hesse (40 percent).
For more information, please visit our website at: www.messefrankfurt.com
Downloads and additional information