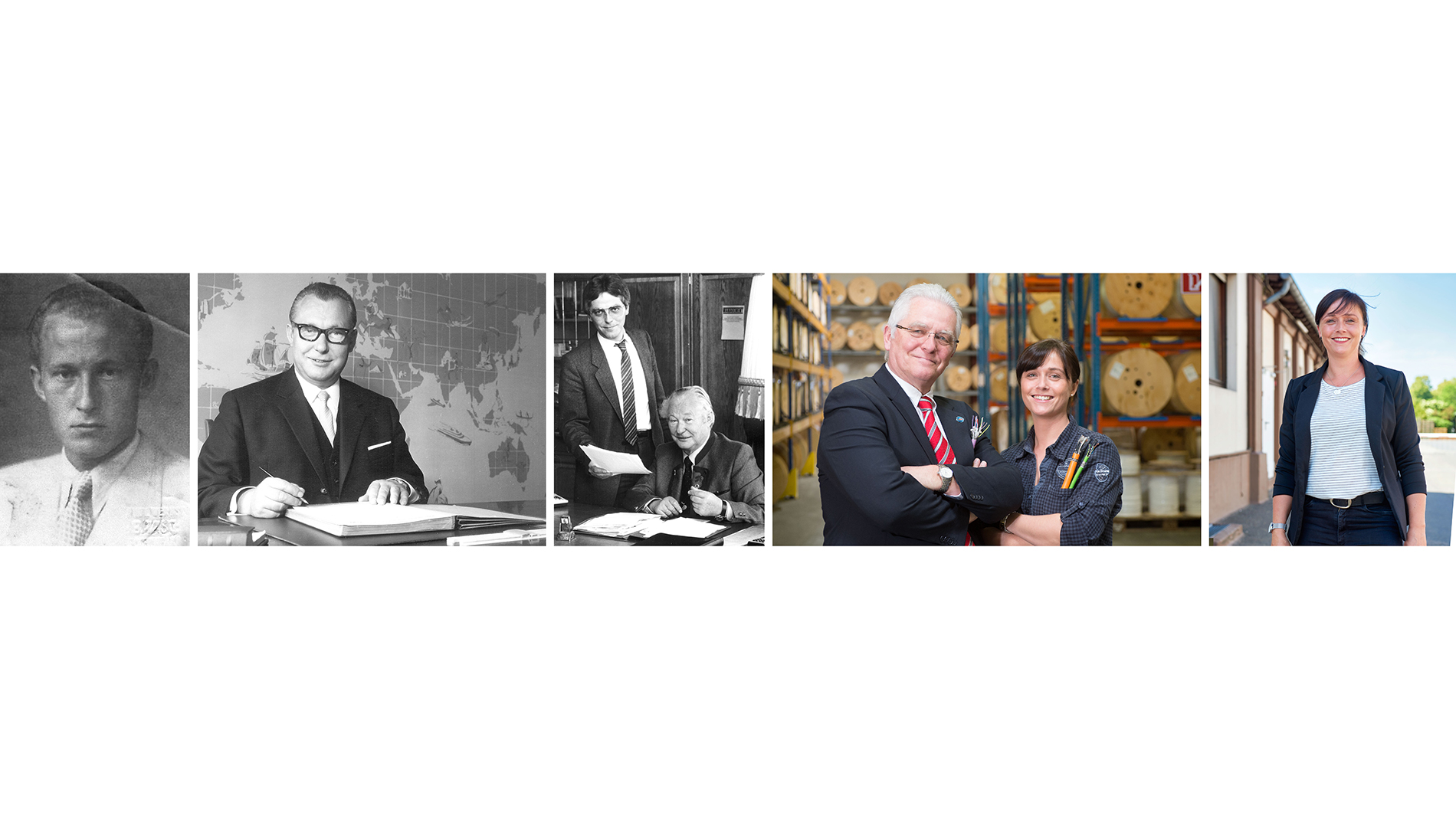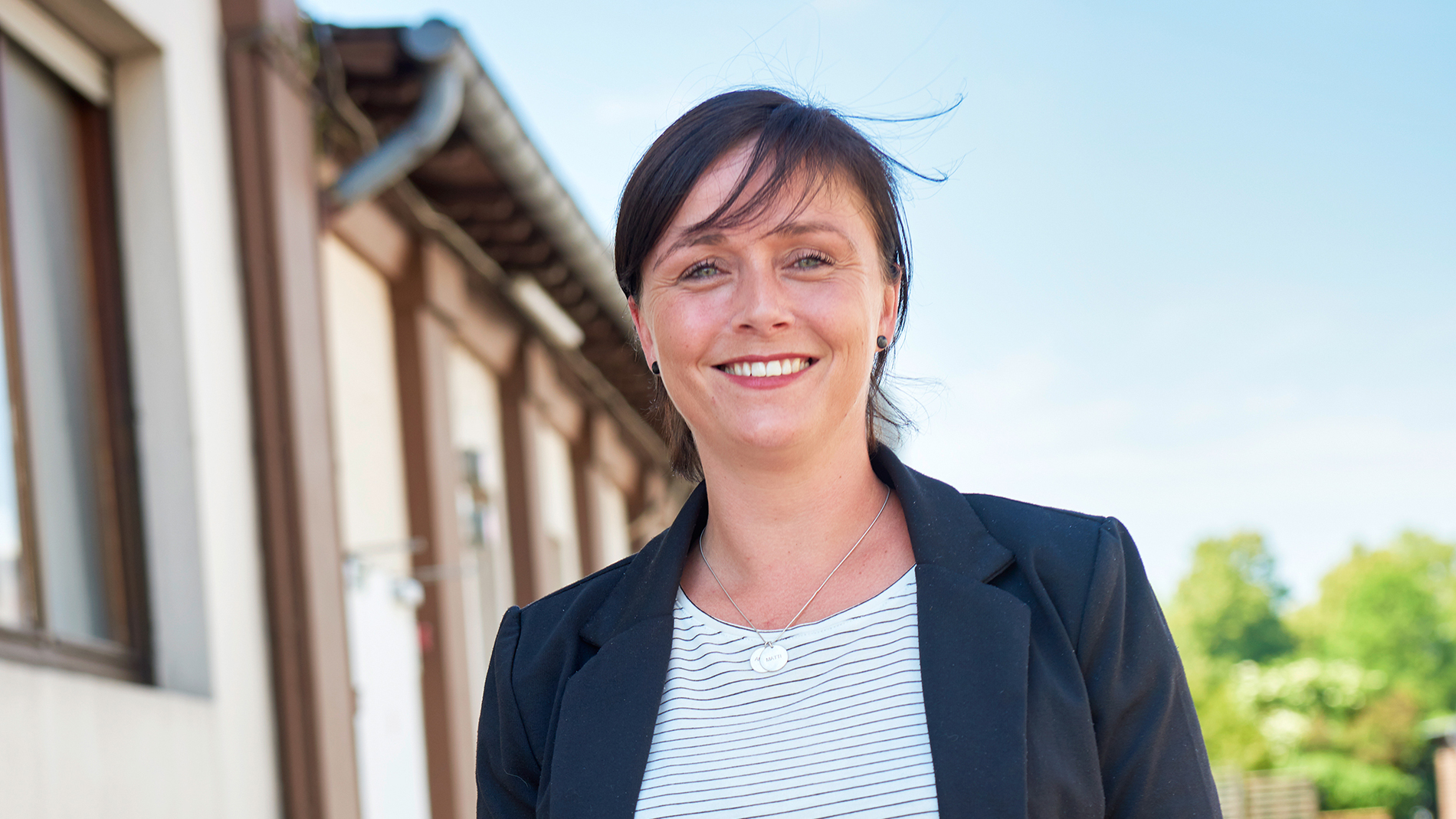 1. This year SAB Bröckskes celebrates its 75th anniversary. What was the idea behind the founding of the company over 75 years ago, and what is its 'core business' today?
75 years ago, my grandfather, Peter Bröckskes Sr, ventured into self-employment with 100 Reichsmark starting capital and a small workshop in a shed.
In 1952, as a young electrical engineer, he developed a measuring system for monitoring the temperature in brickworks. When the cable factories couldn't deliver on time, his response was simply: "Then we'll do it ourselves." Today, cable production is SAB Bröckskes' main business, representing approximately 80% of the total business. The remaining 20% is divided between measurement technology and cable assembly.
2. What sets your company apart today?
Today, SAB Bröckskes is a leading manufacturer of special cables. Almost all our products are custom made to the individual specifications of our customers. Our particular strength lies in understanding the technical challenges of the various applications and developing and manufacturing a solution for our customers in the shortest possible time. Direct proximity to our industrial customers is particularly important to us.
3. What made you increasingly focus on special cables?

In the 1990s, it was becoming increasingly difficult to stay competitive with standard cables made in Germany. This prompted my father, Peter Bröckskes Jr, to take the brave decision to focus exclusively on special cables and supply these directly to industry. "We'll do everything the big players in our industry can't do," were my father's words at the time. I am very grateful for this courageous decision, which time has proven to have been the right one.
4. How have the cable market and SAB's product portfolio changed in recent years?
The applications and conditions under which our customers' electrical cables are used are becoming increasingly complex, requiring individual adaptation. We have developed a wide range of insulation and sheathing materials and can thus solve almost any connection problem our customers may have. The market often demands a complete solution consisting of cable and connector. We have therefore significantly expanded our cable assembly capacities in recent years and are now able to offer a wide range of turnkey connection solutions.
5. For the past few years, Industry 4.0 has been the word on everyone's lips. For how long has it concerned you as a cable manufacturer? Or since when has it affected your customers?
Both we and are customers have certainly been hearing about Industry 4.0 increasingly for a few years now. However, as a cable manufacturer, we have been working on the connectivity of manufacturing and machines for much longer. We addressed the topic following the launch of the first fieldbus systems and identified the market needs very early on. Today, a significant share of our sales come from cables associated with Industry 4.0. We produce a very large number of bus, Ethernet and hybrid cables for connecting smart systems.
6. What do you consider to be the major challenges associated with Industry 4.0?
The functionality and interconnectivity of the systems. It is important that the specified properties are maintained under continuous load and in the external environmental conditions encountered in the field. Even after countless movements in the application, a cable must still be able to transmit data reliably. For widespread acceptance, it is absolutely essential that these systems and the peripherals can be networked with each other regardless of the manufacturer. Proprietary systems make this difficult. It is vital to have uniform communication standards as well as compatible cables and connectors, amongst other things.
7. What is your perspective on the wide variety of cables and connectors? And how do you support your customers in selecting products?
The enormous variety of cables and connectors often presents our customers with major challenges. Since the cable and wire applications and thus also the requirements are very diverse, the corresponding connection solutions have to be custom made. This is precisely where we come in as a special cable manufacturer and develop application-based connection solutions. Our focus is on the design of new products, which we develop closely with our customers.

8. How 'consultation-intensive' is your business? Which services are becoming increasingly important for your customers?
Customer satisfaction is our top priority. Our entire work is centred around this. In new projects, we accompany our customers from the very beginning as our sales and field service have a direct connection to production. This allows us to incorporate the specific requirements and wishes of each customer directly into the development and design of special cables. This is the only way to construct an optimal and permanently functioning cable. Our customers appreciate this service very much, as our 75 years of experience allow us to take many parameters into account in advance and reduce the development time.

9. What do you consider to be the most important trends in cables and wires?
Single Pair Ethernet represents a new milestone in industrial connectivity. As a member of the SPE Industrial Partner Network e.V., we have been shaping the development of the new technology from the very beginning. We have already launched numerous Single Pair Ethernet cables for highly flexible and robotic applications. Another trend that is having a big impact in many sectors is the simplification and streamlining of cabling systems with developments increasingly heading in the direction of optimisation and miniaturisation.
10. What is your view on hybrid transmission and Single Pair Ethernet?
We have known about hybrid transmission for various systems and media for decades. Different voltage classes of different systems are the simplest of all types of hybrid transmission. In recent years, the trend is moving towards an ever-growing number of applications. Especially in transient installations, reducing the number of cables and installation effort represents a major advantage. Single Pair Ethernet is the most cost-effective method of connecting machines and systems. Bandwidths of 100-1000 Mbps are sufficient in most cases and are now also feasible down to the smallest production level.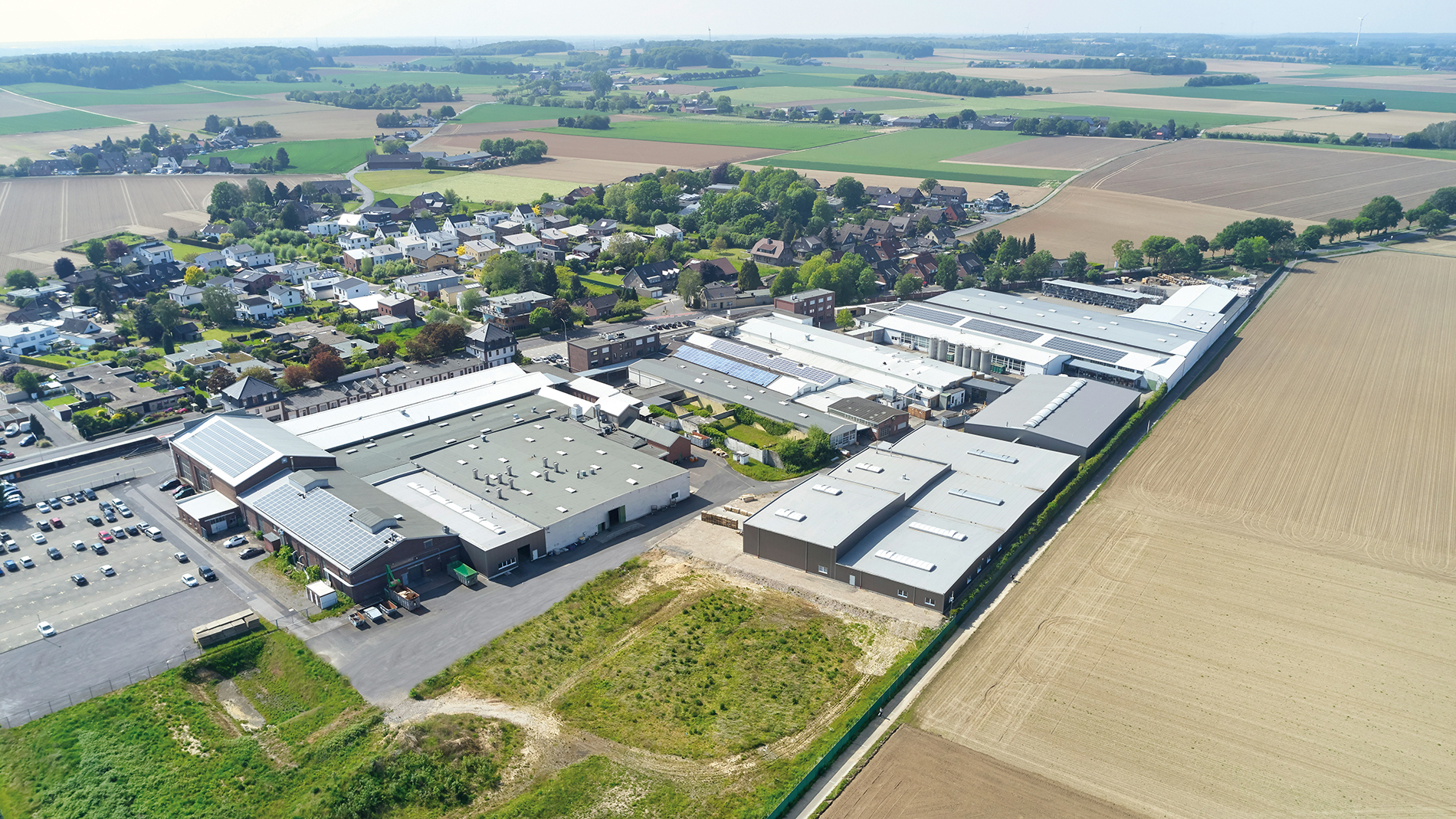 11. What are your key areas of focus for the future direction of the company?
In the coming years, sustainability will become even more of a focus for us. We successfully implemented an environmental management system back in 2005, followed by an energy management system in 2011. The topic of sustainability simply cannot be ignored and is taken into account in all strategic decisions.

Digitalisation remains an important focus, alongside the recruitment of skilled workers and employee retention. In the last three years in particular, the skills shortage situation has worsened significantly. It is important to counteract this and present our advantages as an innovative, family-owned and employee-friendly company. Of course, the customer remains our focus. We see our customers as partners. The current raw material supply situation has thrown this into sharp relief. Despite collapsing supply chains, we have been able to work with our suppliers and customers to overcome the challenges and ensure the delivery of promised products.
Contact
SAB Bröckskes GmbH & Co. KG
www.sab-kabel.de
info@sab-broeckskes.de
Phone +49 (0)2162 898100


You can find more exciting topics here: