Automation exhibitions need to take place where production plants and user industries are located. SPS satellite events are held wherever suppliers of smart and digital automation technology have their growth markets and require a professional platform for presentation and communication.
SIAF Guangzhou, 1 - 3 March 2023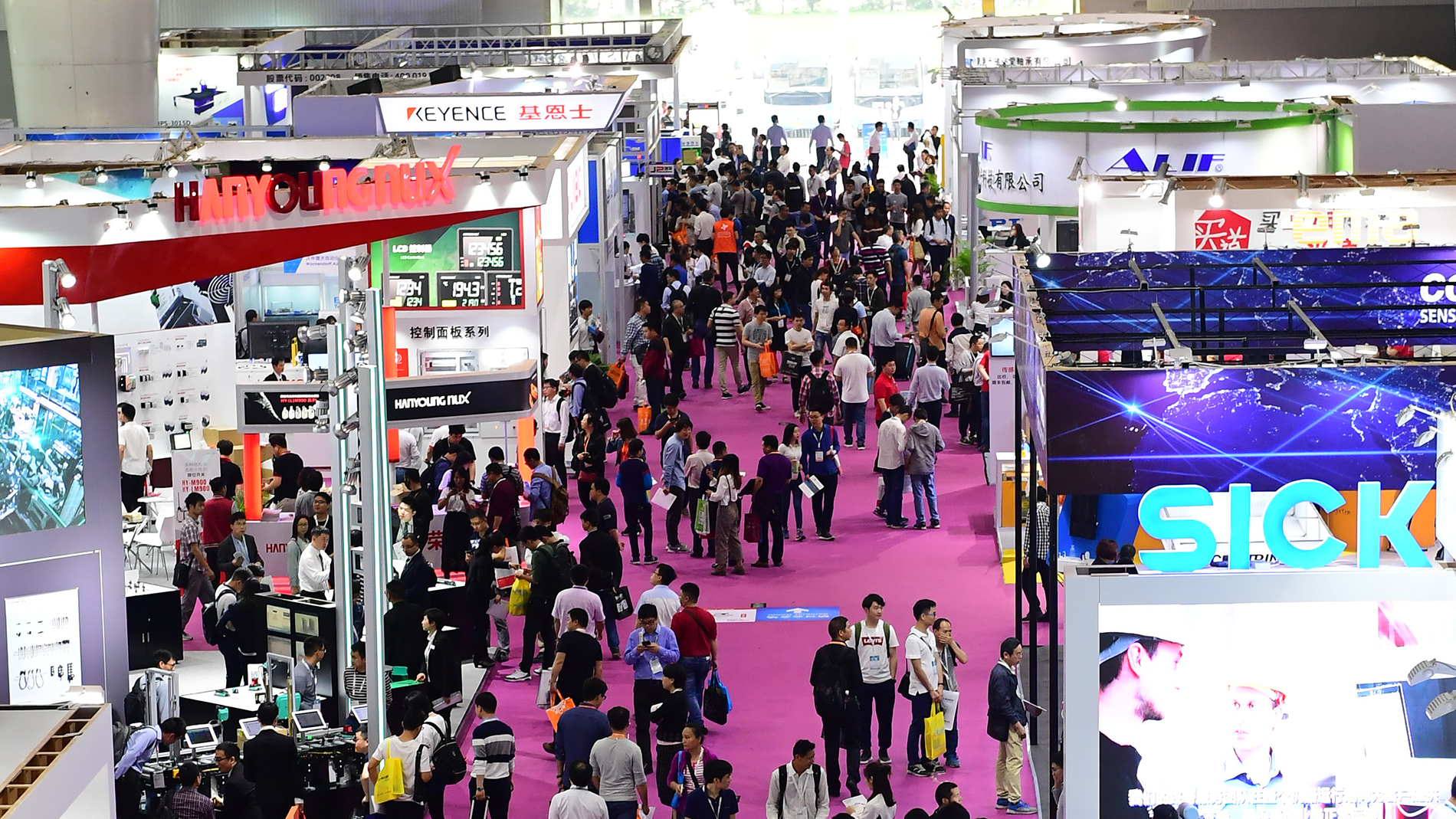 SIAF – SPS Industrial Automation Fair – Guangzhou offers a unique platform for industrial automation professionals to enter China's sophisticated industrial manufacturing market. For companies looking to sell to the South China market, SIAF Guangzhou is the top choice when it comes to meeting appropriately qualified buyers.

Review SIAF Guangzhou 2022
| | | | |
| --- | --- | --- | --- |
| Year | Exhibitors | Visitors | Space |
| 2022 | 408 | 23,825 | 40,000 sqm |
| 2021 | 608 | 63,968 | 40,000 sqm |
| 2020 | 655 | 50,369 | 40,000 sqm |
| 2019 | 988 | 98,776 | 62,000 sqm |
Location: Guangzhou (capital of Guangdong Province)
Guangdong, the largest and most economically important province in South China, is home to thousands of manufacturing firms that have faced numerous difficulties due to rises in wages and production costs. Manufacturers are therefore increasingly integrating automation technology into their operations. This offers considerable opportunities for suppliers in all areas of industry. The significance of this event, which features many world-leading brands, has never been greater.
Contact
Guangzhou Guangya Messe Frankfurt Co Ltd
Mrs. Michelle Yang
Phone +86 20 3825 1558 ext: 245
Fax +86 20 3825 1400
sps@china.messefrankfurt.com
www.spsinchina.com
SPS Italia, 23 – 25 May 2023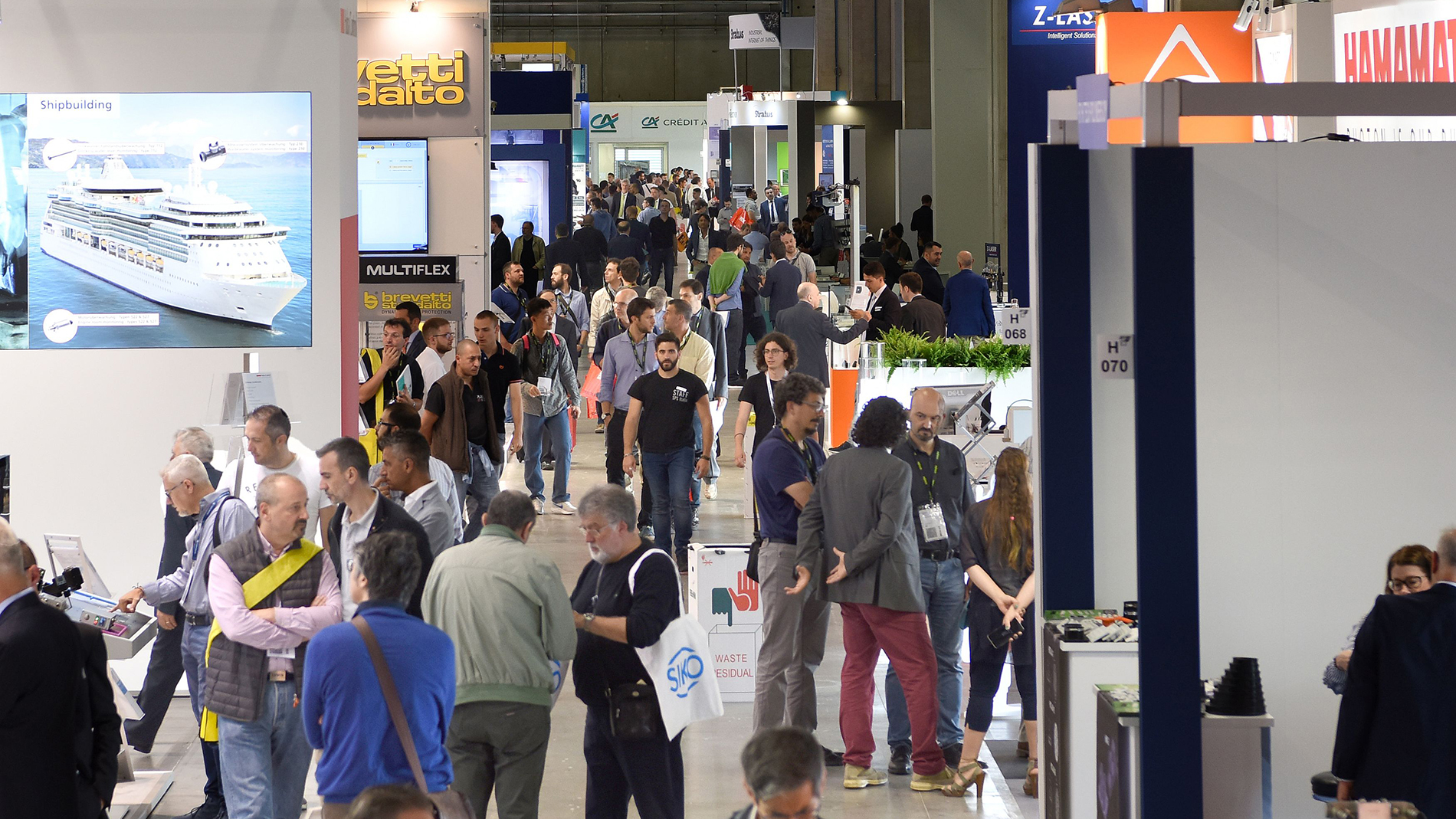 Since it was established in 2011, SPS Italia has become the meeting place for Italian OEMs and companies that look to Italy as a potential market for their industrial automation products and solutions.
Thanks to a very strong OEM sector, in terms of both the performance and the quality of the machines it produces, Italy is the second largest European market for automation – in 2016, the sector grew by 7%. The export of machinery from Italy shows positive growth and Italy is the only EU country, apart from Germany, that can boast a trade surplus due to the export of automation technology.
Due to the current situation the SPS Italia took place as the SPS Italia Digital Days from 25 – 27 May 2021. This concept focuses on information exchange and networking. For more information check spsitalia.it. The SPS Italia returned to Parma in 2022.
2022
802 exhibitors and 36,522 visitors
2021 (SPS Italia Digital Days)
176 exhibitors, 90 partner companies and over 1,200 products
2020 (SPS Italia Digital Days)
Over 400 exhibitors, 2,400 product profiles and 73,400 views
2019
854 exhibitors, 41,528 visitors and an area of 68,400 sqms
2018
808 exhibitors, 35,188 visitors and an area of 68,400 sqms
Location: Parma
Parma, in the Emilia-Romagna region, is one of the most important economic centers in northern Italy and home to the Italian and international automation industry.
Contact
Messe Frankfurt Italia Srl
Mr. Daniele Lopizzo
Phone +39 02 8807781
Fax +39 02 72008053
daniele.lopizzo@italy.messefrankfurt.com
www.spsitalia.it/en
SPS Automation Middle East, fall 2023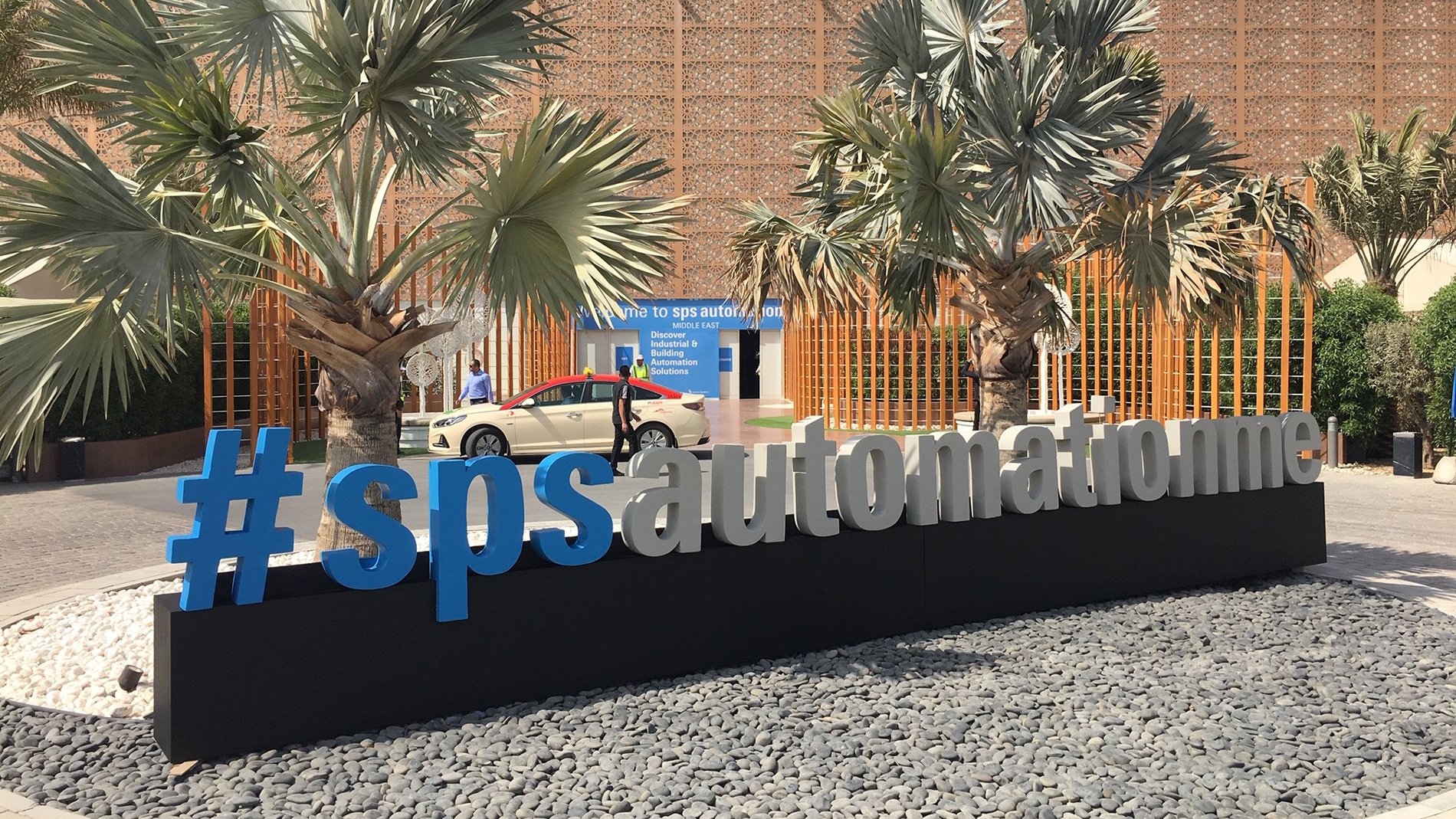 SPS Automation Middle East is the first and only professional event in the entire MENA region presenting all aspects and applications of automation, from industrial to building, showcasing the latest innovations and smart solutions from the world of IIoT, artificial intelligence and Industry 4.0.
SPS Automation Middle East will contribute to build a solid foundation for the development of the automation industry in the Middle East thanks to the two-day conference that will run alongside the exhibition with high-ranking experts from the industry.
Due to the Corona pandemic the SPS Automation Middle East took place digitally in 2020.
| | | |
| --- | --- | --- |
| Year | Exhibitors | Visitors |
| 2019 | 23 | 1,062 from 35 Ländern |
| 2018 | 21 | 354 from 19 Ländern |
Location: Dubai
The Middle East is at the very beginning of the automation era. Both the United Arab Emirates and Saudi Arabia have unveiled their "Vision 2030", which aims to promote the development of non-oil industries targeting aerospace, aluminum and fabricated metals, maritime, consumer products, pharmaceuticals & medical equipment and machinery & equipment.
UAE and Saudi Arabia are the main users of automation technology in the GCC region. However, market awareness is higher in the UAE, where around 20 big players are based. Dubai is the regional innovation hub and the "Silicon Valley" of the Middle East. It also provides access to other hard-to-reach markets in the Middle East and Africa thanks to its state-of-the-art infrastructures.

Contact
Messe Frankfurt Middle East GmbH
Mr. Dishan Isaac
Phone +971 4389 4590
info@spsautomationme.com
www.spsautomationme.com