The world is becoming more and more networked. Due to the advancing digitalization in the areas of industrial and building automation, energy and communication infrastructure, the total number of connections is constantly increasing.
Consistent portfolio expansion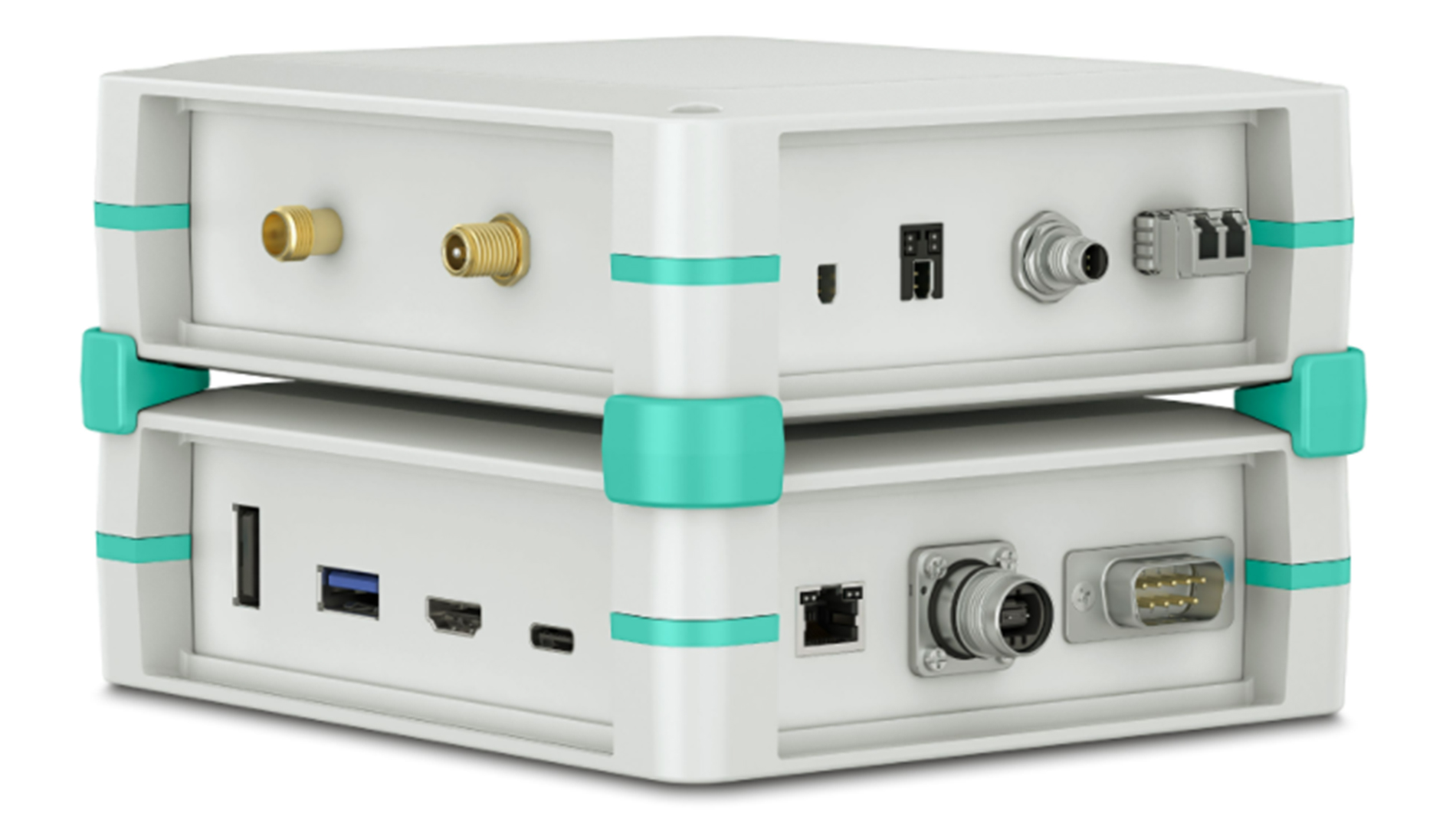 To meet the demand for more device interfaces, Phoenix Contact is consistently expanding its portfolio of data connectors for reliable communication. The portfolio includes an innovative range of industrial device connections that can be used to respond to various customer requirements. "With our variety of designs, codings and pole patterns, we have a consistent solution for copper or fiber optic cabling," Neuhaus explains.
With the expansion of the product range, established data connectors such as D-SUB are as much a part of the portfolio as new data connectors for RJ45, USB, HDMI, the coaxial and fiber optic connection as well as single pair Ethernet. "Our broad portfolio enables us to cover a wide range of applications," says Neuhaus. The product range for RJ45, for example, includes variants for use in office or building applications as well as products for industrial applications that ensure secure data transmission in industrial areas, thanks to a special shielding concept, high vibration resistance and robust overmolding.
The company is placing particular focus on the development of new solutions for single pair Ethernet. The IP20 portfolio for SPE includes both pre-assembled patch cables in various lengths and compact device connectors for the reflow soldering process in different designs. The latest addition to the family is a field-terminable connector with IDC insulation displacement termination. The IP-protected portfolio in the M8 design also includes pre-assembled patch cables with different cable types for different applications and device connectors in the standard M8 design. With the launch of this M8 portfolio in the fall of 2020, series-produced articles for connecting compact SPE sensors became available on the market for the first time. Further development activities are planned for the coming year. An M12 as well as an M8-M12 hybrid variant are to follow.
"For networking in the sense of Industry 4.0 to succeed, data exchange between smart devices must function flawlessly. New and established data connectors are the basis for this."
High quality and comprehensive services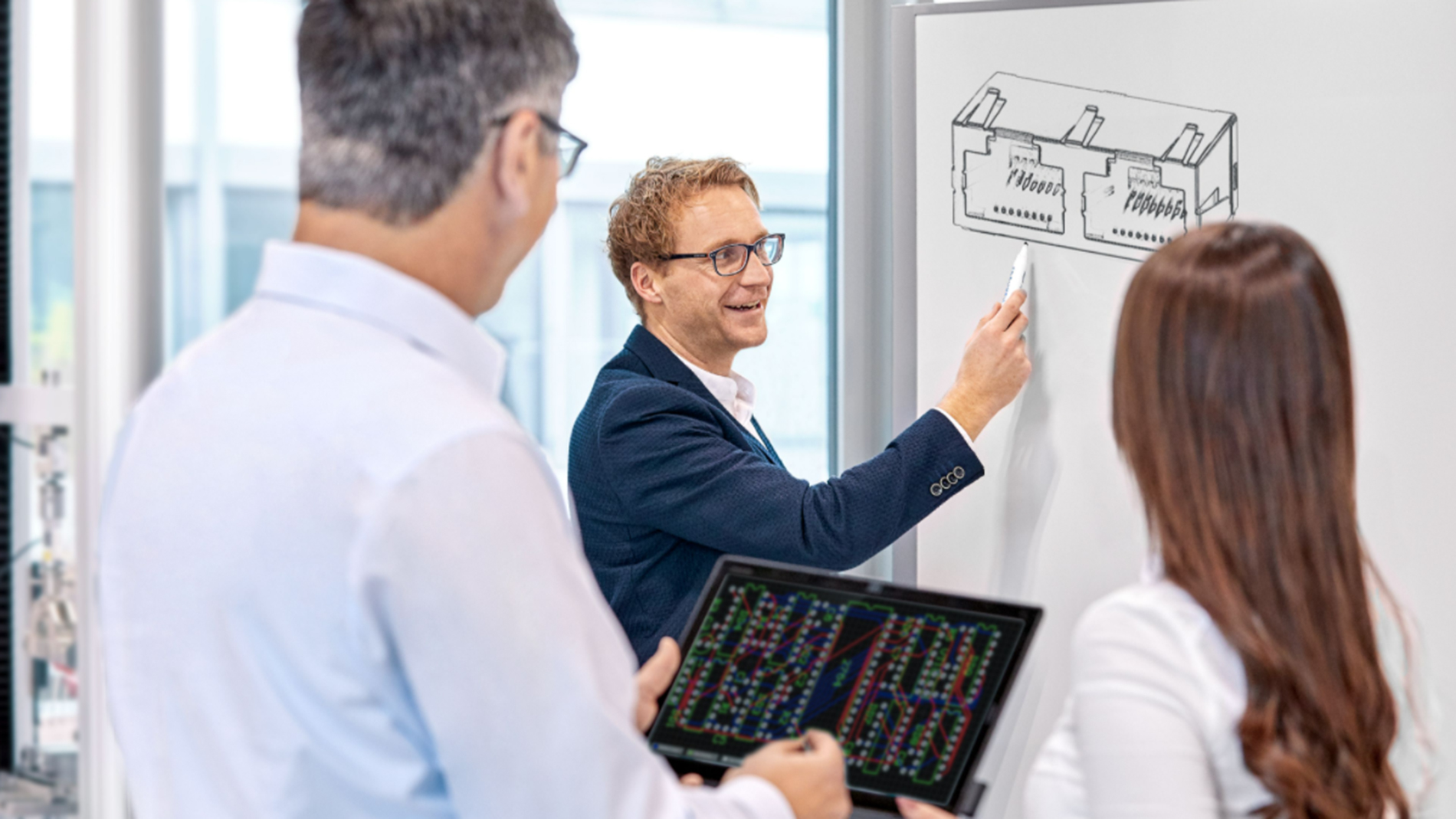 All connectors from Phoenix Contact are made for reliable, long-term device communication. The quality of the products is confirmed by laboratory tests that exceed the standard as well as international approvals. In addition, customers benefit from long product availability.
In addition to high product quality at a good price-performance ratio, customers benefit from the services offered by Phoenix Contact. "Thanks to many years of experience in connection technology and a high level of consulting expertise, our experts find clever solutions for every application," adds Neuhaus. In addition, Phoenix Contact offers its customers valuable support throughout the planning process and beyond. "During device development, for example, we provide support with fast preconfiguration and 2D/3D data for the CAD software." A free sample service and reliable logistics with worldwide availability thanks to online ordering complete the service package. "We don't just want to be a supplier for our customers, but a valuable partner for the entire data communication," Neuhaus explains.
About Verena Neuhaus:
Dipl.-Wirt.-Ing. Verena Neuhaus has been working at Phoenix Contact since 2006 and has been responsible for product management for data connectors since 2013. In this area, she is responsible for connectors, patch cables and infrastructure components for data communication in the field of copper and fiber optic cabling. In addition, she has been responsible for product management for single pair Ethernet connectors since 2018.