Our support page will provide you with explanatory videos and our Visitor Guide for all questions on the use of the SPS Connect platform. We guide you through the individual functionalities and settings step by step. Our FAQ answers the most frequently asked questions.
On demand content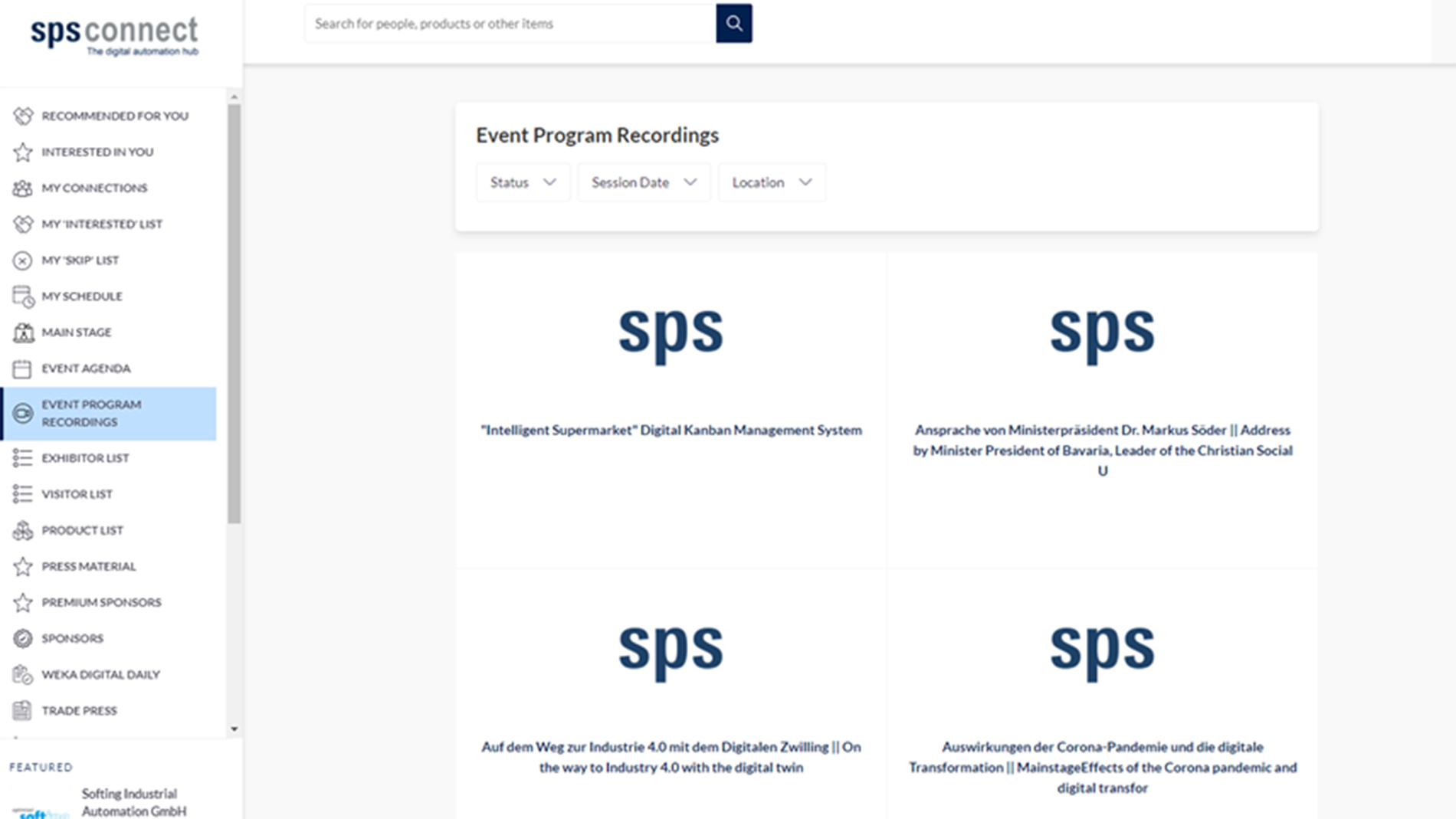 In the SPS Connect lecture program, the top topics of the automation industry were discussed and significant innovations as well as detailed insights into technological developments were presented. Most of the presentations were recorded and will be available on the platform until 31 December 2020.
Select the navigation point "Event Program Recordings". Here you can filter by date and stage.
How-to
Our How-to videos and our Visitor Guide provide answers to your questions regarding the SPS Connect platform. 

Visitor Guide
Our Visitor Guide briefly explains the most important functionalities and settings of the SPS Connect platform. For a more detailed introduction please watch our how-to videos below.
How-to video Onboarding
This video explains the registration process for the SPS Connect platform step by step and helps you to fill in your personal profile for the matchmaking.
How-to video Matchmaking
You are wondering how you can find suitable exhibitors and products? This video will explain the matchmaking function and the individual options on the SPS Connect platform are presented in detail.
How-to video Agenda
Discover the varied program of the SPS Connect step by step. You will learn how to use the filter function and create your individual agenda.
General note
We recommend using one of the following browsers for the SPS Connect: Mozilla Firefox, Google Chrome, Opera or Vivaldi.
Any further questions on the SPS Connect? We are happy to help!