From A to Z – we help you with your exhibition appearance, from planning to execution. You can exhibit at your own stand or take advantage our offer of a system rental stand, including stand equipment.
System stand rental – participation made easy
You can order system stands and rent furniture and equipment from our service partners.
You are only 4 steps away from choosing your exhibition stand! All you have to do is go to fairconstruction.com, where you will find our stand configurator. Without any obligation on your part, it will help you create your own exhibition stand and, after just four steps, give you an initial overview of the costs of the stand.

Use our "Trio" or "Zoom" system rental stands.
System stand
Price: 99 Euro/sqm plus VAT
Sample stand construction package:
Carpet

Name board

Panels

Spotlight

Lockable cupboard

Power supply

Seating area

Cleaning service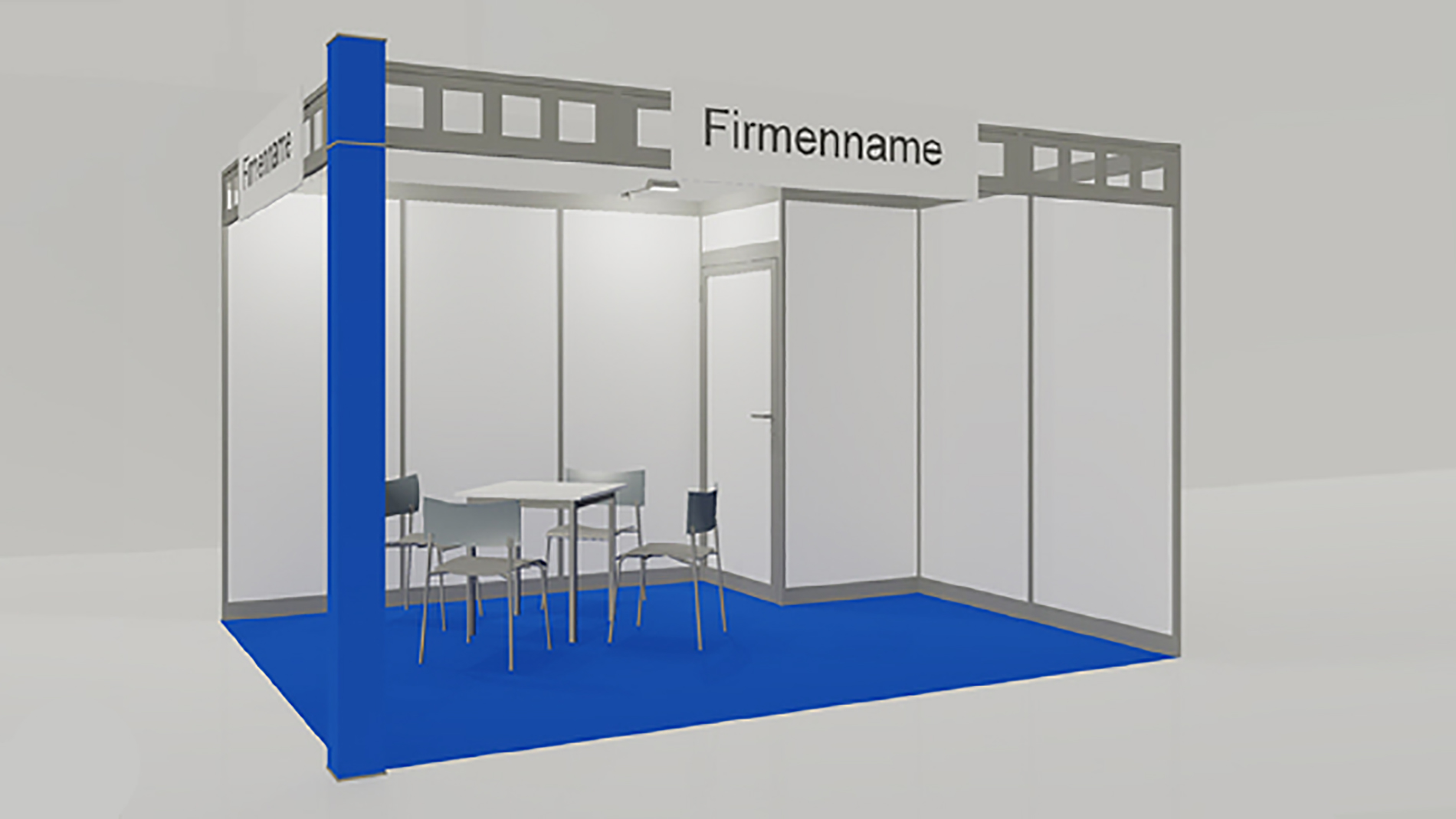 Sample costing:
Price of a row stand, type "Trio" / "Zoom" (12 sqm) to include:
Row stand price: 221 Euro x 12 sqm = 2,652 Euro
System stand price: 99 Euro x 12 sqm = 1,188 Euro
AUMA fee*: 0.60 Euro x 12 sqm= 7.20 Euro
Compulsory marketing fee: 490 Euro

Total cost excl. VAT: 4,337.20 Euro
* An additional surcharge of 0.60 Euro per sqm + VAT will be charged on behalf of, and accounted to, the Association of German Trade Fair Industry (AUMA).

Joint stand "Automation meets IT"
As an exhibitor at the joint stand, you can present your digital solutions for automation specialists on the road to Industry 4.0. The creation of a thematic focal point at this joint stand generates a high degree of synergy. Participation is cost-effective and convenient. Book our full-service package, which includes everything you need for a successful exhibition.
Cedalo AG
Cybus GmbH
Ekkono Solutions
Endian Deutschland GmbH
inray Industriesoftware GmbH
iT Engineering Software Innovations GmbH
Linz Center of Mechatronics GmbH (LCM)
LumenRadio AB
Magic Software Enterprises
Objektkultur Software GmbH
ondeso GmbH
ProCom GmbH
Procon-System GbmH
Rhebo GmbH
Roth Steuerungstechnik GmbH
SSV Software Systems GmbH
Synostik GmbH
Asset management
Cloud-based services
Data-centered services
Predictive maintenance
OPC UA